Board
Patty Rose, , Executive Director, GreenHOME

Patty is an experienced leader in the field of design for public service. As the Executive Director of GreenHOME she creates and leads partnerships that integrate efforts from the development community and advocacy organizations to create more vibrant communities through the creation of affordable green housing and green neighborhoods. Her leadership efforts contributed to creating and passing the DC Green Building Act in 2006 and she is now focused on its successful implementation as a mayoral appointee to the DC Green Building Advisory Council.
She has previously been Assistant Director for an experimental College of Design, Art and Architecture in Santa Monica, CA. Patty also served as Special Assistant to the Executive Director and the Deputy Secretary of the Board of Commissioners for the regional transportation and development agency in St. Louis, MO during construction of the city's light rail system. She holds a degree in architecture from the University of California at Berkeley.


Marnie Abramson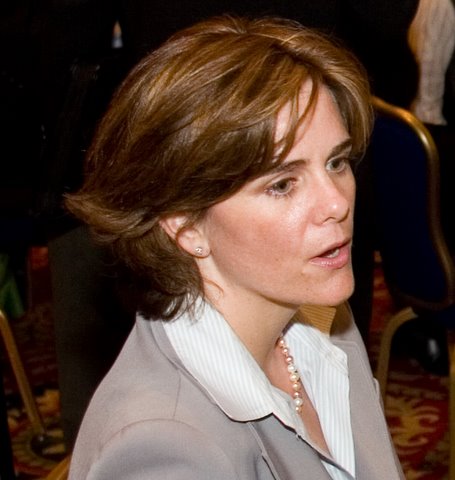 Marnie Abramson is a Principal at The Tower Companies serving as their Director of Marketing and Public Relations, and represents the third generation of ownership in this award-winning, private, family-owned real estate firm located in North Bethesda, Maryland.
Ms. Abramson is an active public speaker in the green arena and has participated on expert panels for groups such as the National Association of Industrial and Office Properties (NAIOP), The District of Columbia Building Association (DCBIA), The Urban Land Institute (ULI), The Greater Washington Board of Trade (BOT), and many others. Her focus is the economic implications of green buildings as it relates to a concept she calls "Return on Rent," which analyzes the costs and benefits of green buildings on a per square foot basis.
Ms. Abramson holds a Masters in Business Administration (MBA) from The Marshall School of Business at The University of Southern California, and is currently a Masters Candidate in the Johns Hopkins University Real Estate Program (MS). She holds a B.A. in Communications from American University in Washington, D.C.


Drew Ades, Treasurer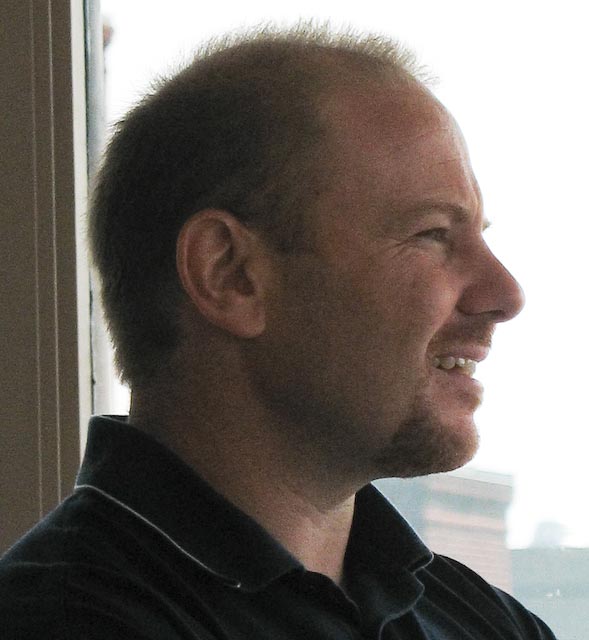 Drew Ades is currently Director of Transaction Management for the Housing and Community Development Division at Fannie Mae. His work focuses on creating new financial structures to fund affordable housing projects. Drew has held a number of positions at Fannie Mae including Director of Product Development and Director of Strategic Initiatives. Drew received his bachelor's degree in Political Economy from Williams College and his MBA in Real Estate Finance from the University of California at Berkeley. Prior to attending business school, Mr. Ades was a Congressional Aide to Representative Robert Andrews (NJ) for whom he served as both Legislative Director and AA.


Jeff Barber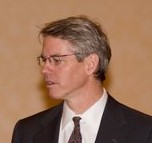 Jeff Barber is a managing director and architectural design director of Gensler's Washington, DC office. His focus on corporate headquarters projects and their campuses in the United States and in Europe has helped make him the firm wide co-leader of the Buildings and Campuses Practice Area. He is a LEED-accredited architect who has been a leader of the firm's committee on Sustainable Design for many years.


Uwe Brandes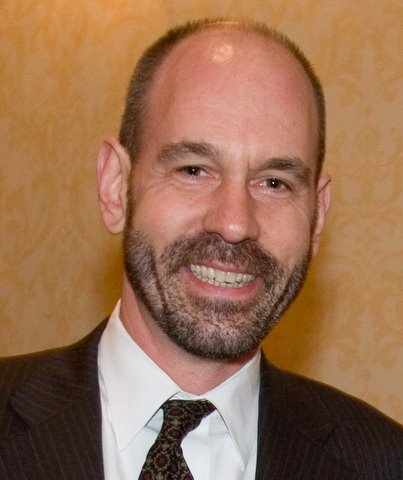 Uwe is an urban design and development professional with over 15 years of experience in the planning, design and construction of new buildings, public infrastructure and the urban landscape. He currently serves as Managing Director of Initiatives at the Urban Land Institute (ULI) and is founding principal of Brandes Partners LLP.
Prior to ULI, Uwe served as Vice President at the Anacostia Waterfront Corporation, where he oversaw a $175 million public infrastructure program, and as Project Manager of the national award winning Anacostia Waterfront Initiative, an unprecedented public-private partnership between the District of Columbia, the General Services Administration, the U.S. Navy, and the National Park Service to redevelop and restore the shores of the Anacostia River in Washington, D.C. Prior to public service, Uwe practiced architecture and urban design in New York City, where he managed urban redevelopment projects in Buffalo, Philadelphia and New York City. Uwe is a Fulbright Scholar and completed his bachelor degree in engineering at Dartmouth College and Master of Architecture at Harvard University's Graduate School of Design.


Susan Cunningham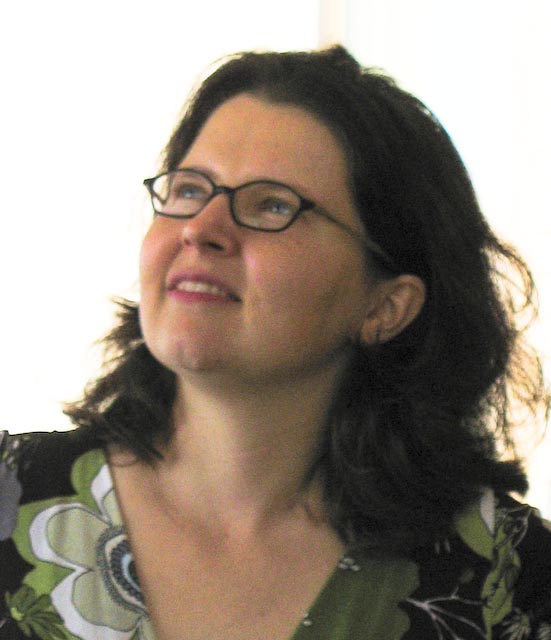 Susan Cunningham is co-founder and Chief Operating Officer of EdBuild, a local, entrepreneurial nonprofit working in partnership with school leaders, parents, community leaders and business leaders to create and sustain more high-performing public schools in Washington, DC. EdBuild helps traditional and charter public school leaders improve student achievement by tackling key academic and facility needs concurrently. The result is high-performing schools, inside and out: schools with both excellent instruction by well-supported teachers and buildings that don't distract from learning.
Susan has supported public school excellence locally and nationally at The SEED Foundation and The SEED School. As Director of New Schools Development, she led strategic planning for the national organization and for a second SEED boarding school campus in the Washington, D.C. area, including green design planning. Susan also directed design, construction and operation of The SEED School, the nation's first public urban boarding school campus.
Susan has served as a strategy consultant at Dean & Company and a Fulbright Fellow at the University of Malawi, where she taught undergraduate renewable energy studies and applied physics. Susan received both her bachelor's and master's degrees in mechanical engineering from Yale University.


Michelle Desiderio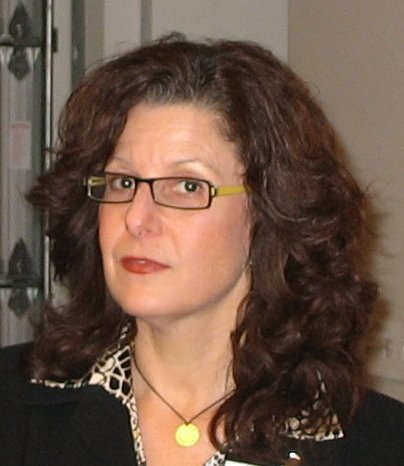 Michelle Desiderio is a Planner with the National Capital Planning Commission in the Policy, Research, and Planning Division. In her position she has undertaken a number of assignments, including research that highlighted flooding and stormwater risks in Washington, DC and a study to forecast future federal space and facility needs in the National Capital Region. Michelle is also working on CapitalSpace, an initiative to create a high-quality and unified park system for Washington, DC.
Previously, Michelle was managed the Fannie Mae Housing and Environment Initiative. That Initiative includes two mortgage products that reward home buyers who chose resource efficient homes: the Energy Efficient Mortgage and the Smart Commute TM Initiative. In addition, Michelle developed a residential emissions trading pilot to create value for the reduction in pollution from residential energy efficiency. In 2003, Michelle helped facilitate the first two GHG transactions from energy efficient homes and launched almost a dozen Smart Commute pilots nationwide. Previously, Michelle served as the National Association of Home Builders environmental policy expert for over 7 years. Michelle started her career as a New York City Urban Fellow at the NYC Department of City Planning. She served in a number of positions over 5 years developing citywide land use and environmental policy. Michelle has a degree in Environmental Policy from the College of Environmental Science and Forestry and a Masters in Urban Planning from the University of Virginia.


Kaleena Francis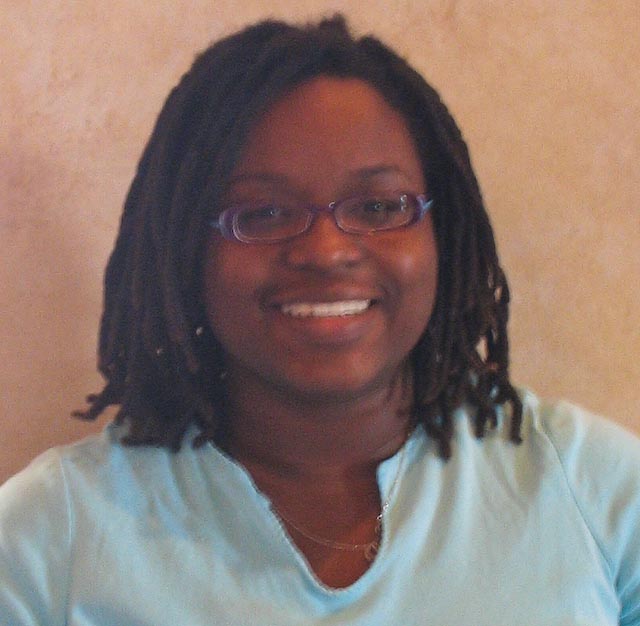 Kaleena Francis is an assistant project manager at The Jair Lynch Companies, a real estate development firm in Washington, DC. At JLC, Kaleena has helped manage the development and construction of office, recreation, and institutional projects, such as the District's new state-of-the-art emergency call center, Unified Communications Center, providing specific expertise on environmental issues and regulation. She is dedicated to the company's mission to develop neighborhoods holistically, by creating a "live, work, play and learn" environment that allows communities to grow. Kaleena holds a U.S. Green Building Council (USGBC) Leadership in Energy and Environmental Design (LEED) accreditation and is currently working on two LEED mixed-use, mixed-income projects in the District. She earned her Masters Degree in Environmental Science from American University in Washington, DC (2005).


Jalal Greene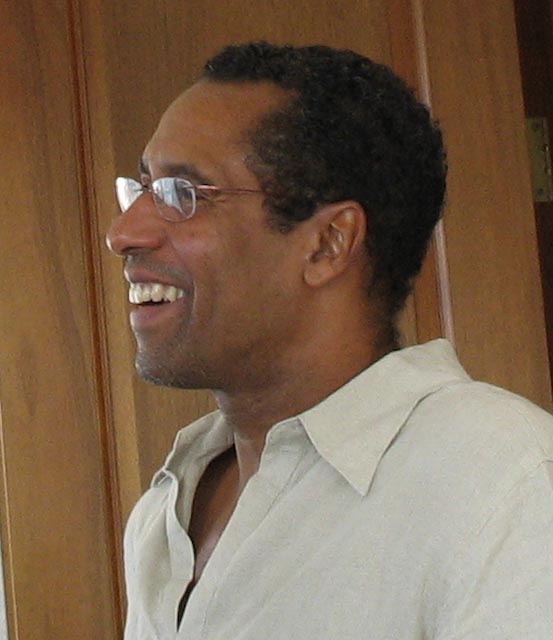 Jalal "Jay" Greene is currently the Vice President and Director, Mid-Atlantic Region for The Community Builders, Inc. TCB is the largest nonprofit urban housing developer in the United States, with strong experience and capacities in planning, development, financing, construction management, property management and support services. As VP and Director, he directs and manages the development activities for the Mid-Atlantic Region, which includes development projects in Pennsylvania, New Jersey, North Carolina, and Virginia.
Prior to joining TCB, Mr. Greene was the Director of the DC Department of Housing and Community Development. He created the Site Acquisition Financing Initiative (SAFI) a below market site acquisition lending program for not-for-profit developers, leveraging $15 million Housing Production Trust Fund monies with private capital to create a $30 million pool of funding for low and moderate income housing. He revamped the Home Purchase Assistance Program and increased the Department's spending for the production of low and moderate-income housing by 70%. Mr. Greene holds a Masters in Business Administration from Pace University and a Masters in City and Regional Planning from Pratt Institute.


Bracken Hendricks, Chair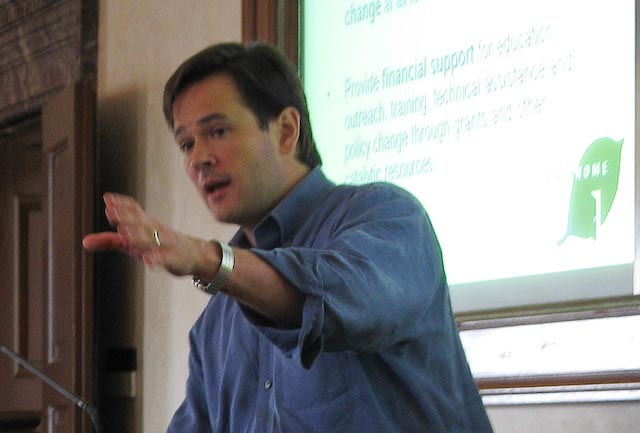 Bracken Hendricks is a Senior Fellow at the Center for American Progress. He was founding Executive Director of the Apollo Alliance, a broad coalition within the labor, environmental, business, urban, and faith communities in support of good jobs and energy independence. Previously, he served in the Clinton Administration as a special assistant to the Office of Vice President Gore and with the Department of Commerce working on sustainable economic development, climate change, livable communities, and trade and environment issues. At the AFL-CIO, he worked as an economic analyst with the Working for America Institute and as a consultant to the Office of the President. He has served a member of the Cornell University Eco-Industrial Round Table, the Solar Circle, and Governor Ed Rendell's Energy Advisory Task Force. He is a Senior Strategist with the Breakthrough Institute, and has worked on many progressive political campaigns. Hendricks has a Master's Degree in Public Policy and Urban Planning from Harvard University's John F. Kennedy School of Government.


Nnamdi E. Ibebunjo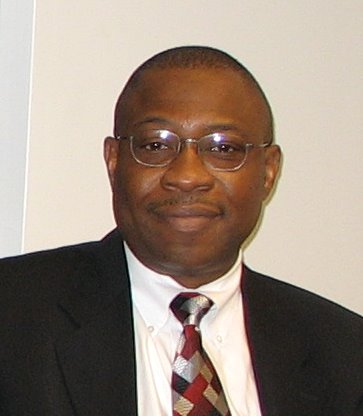 Nnamdi Ibebunjo is a Vice President with SunTrust Bank's Community Development Corporation, Mid-Atlantic Region. As a Relationship Manager within the CDC, he finances investments in commercial, retail and residential housing activities for both market rate and affordable housing projects. He worked as a Vice President of Economic and Housing Development for Marshall Heights Community Development Organization, Inc (MHCDO) in Washington, DC where he attracted over $6 Million within Twelve months to support housing and economic development projects. Prior to joining MHCDO, he worked as a Banking Officer in the Community Investment Services Division of the Federal Home Loan Bank of Atlanta, creating partnerships and administering FHLBank's Community Investment programs with member banks and community development groups located in Maryland, Virginia, and the District of Columbia. Nnamdi received his BBA from Georgia State University and a Masters of City Planning and Real Estate Development from the Georgia Institute of Technology.


Brett Kass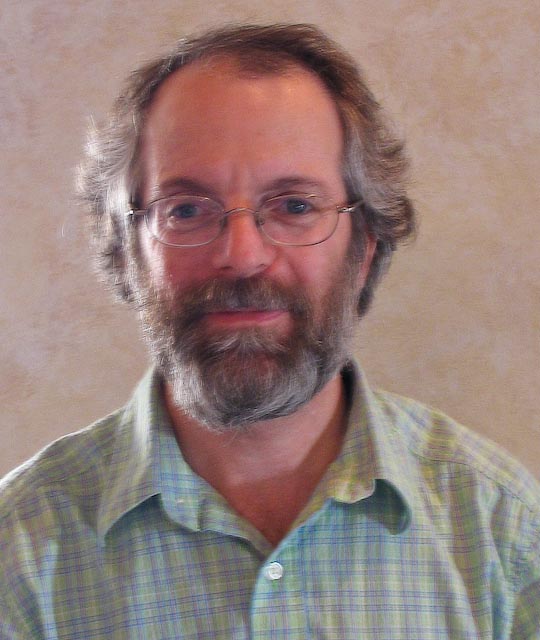 Brett Kass is a Project Engineer for Turner Construction Company, and has worked in the construction industry for 22 years, specializing in health care, green building, and justice projects. Turner has constructed over 100 green projects worth over $8 billion. Brett is a LEED Accredited Professional and worked on the Genzyme Center in Cambridge, MA as Project Engineer and LEED Coordinator for Turner Construction. The Genzyme Center project was certified as LEED-Platinum in August 2005. Brett was the "green champion" for the Turner Boston business unit, helping educate peers within the company and assisting with proposed and awarded green building projects. He holds a B.S in Physics-Engineering from Washington and Lee University, and completed graduate work in structural design at the University Of Virginia School Of Engineering.


Drew Langsam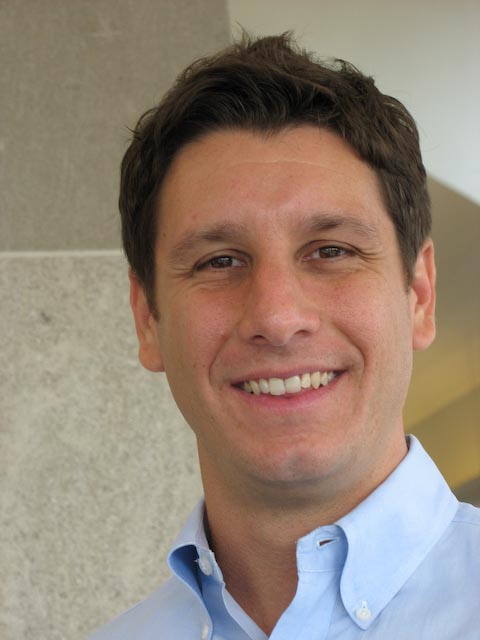 Drew Langsam is the Business Development Manager for Turner Construction's Special Projects and Interiors Division. Turner is the nation's as well as Washington, DC's largest general contractor of commercial office buildings. Turner has constructed over 210 green projects worth over $13 billion. Drew is LEED accredited and is currently working on the renovation of Wheeler Terrace Apartments. This project, when completed, is expected to achieve a LEED Silver Certification and will be the first affordable housing project in the District to achieve LEED Certification.
Drew has worked with Turner for over ten years and has held several positions including Project Manager on several LEED Certified projects, Superintendent at the Washington Navy Yard, Project Engineer at the new DC Convention Center, and has also worked as a Cost Engineer. Alongside of his business development duties Drew also serves as Turner's Mid-Atlantic Green Champion. Drew was also part of the taskforce selected by the District of Columbia to help craft the DC Green Building Act. He has been a resident of the District for seven years and is also a member of the USGBC's National Capital Region chapter.
Drew graduated from the University of Maryland with a Bachelors Degree in Civil Engineering with a concentration in Environmental and Construction Management Engineering (1997).


Jeffrey Lesk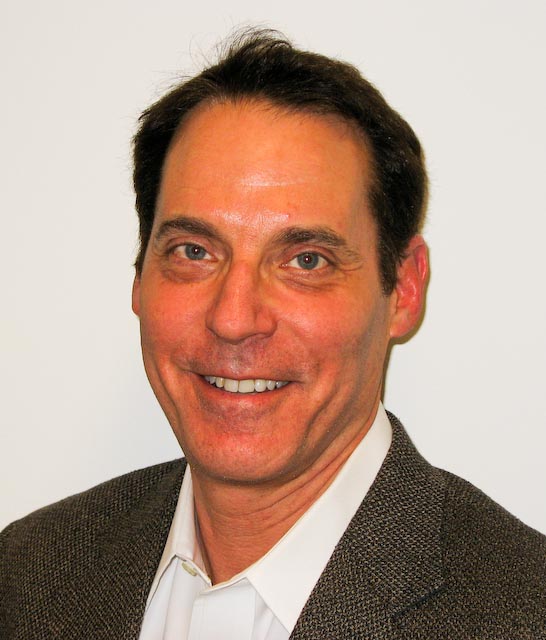 As a Partner at Nixon Peabody, Jeffrey Lesk concentrates his practice in matters relating to real estate syndication and securities, real estate acquisition, development, and finance, and government-assisted housing and community development. His practice has included structuring and implementing all aspects of public and private investment programs utilizing the low income housing tax credit and other federal, state, and local incentives. He has most recently concentrated on applying sustainable development techniques to affordable housing and community development transactions; he co-developed and co-chaired (with Enterprise Community Partners) the first national conference on this topic, which is now an annual symposium.
Mr. Lesk has lectured and written on various housing, community development and green development topics. He has served as the Community Economic Development Editor of the ABA Journal of Affordable Housing & Community Development Law and is on the advisory board of the Housing and Development Reporter. Mr. Lesk also served on the advisory board of the National Building Museum for their exhibit, "Affordable Housing - Designing an American Asset," which is now on a national tour, and is on the advisory board for their upcoming exhibit on Green Communities.
Previously, Mr. Lesk was a member of the firm of Lane and Edson, P.C., and, later, of counsel to Kelley Drye & Warren. He has served as an attorney at the U.S. Department of Housing and Urban Development, working with the Office of General Counsel and the Urban Development Action Grant Program.


Cliff Majersik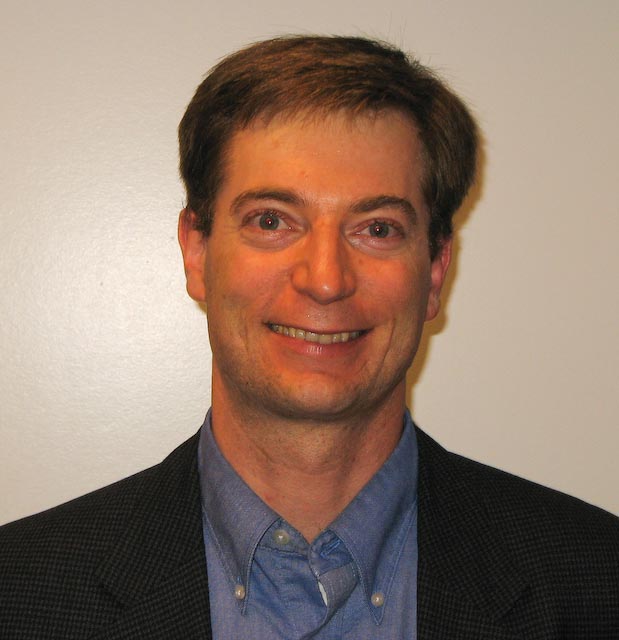 Cliff Majersik is program director of the Institute for Market Transformation, a non-profit environmental organization dedicated to catalyzing market forces to promote energy efficiency. Cliff researches and consults on the intersection of finance, property value, real estate and green buildings; he created and teaches seminars on the subject to appraisers and real estate agents. Cliff helps former Soviet Union countries adopt and implement energy efficient building codes and helps Chinese government agencies develop demand side management programs to promote energy efficiency. Cliff also heads the working group of the Cool Capital Challenge, a broad-based public-private partnership to take immediate actions to significantly reduce the national capital region's CO2 emissions.
Before joining IMT, he served as eBusiness Director for Conservation International's Center for Environmental Leadership in Business. Previously, Cliff worked as a management consultant at the Corporate Executive Board specializing in sales-channel management and E-commerce; he advised dozens of firms including Carrier, BNSF, Cisco, Corning, Coke, TECO, Texas Instruments, and Marriott. In 1994, Cliff founded a web-based collaboration software company, eventually growing the firm to over 20 employees. He is a graduate of Williams College.


Greg Melanson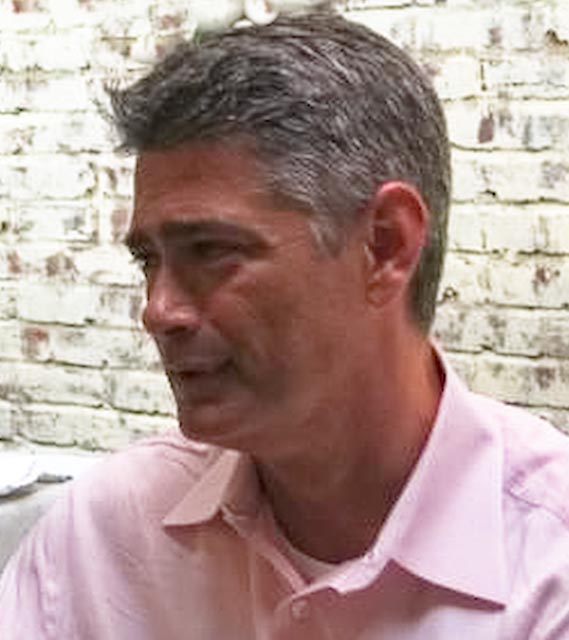 Greg Melanson is Senior Vice President, Bank of America Community Development Banking, Atlantic Region Market Executive. Community Development Banking provides financial services to clients focusing on affordable housing and economic development projects. Greg manages the Client Management team within the Atlantic Region which includes Pennsylvania, New Jersey, Maryland, Delaware, District of Columbia, Virginia, North Carolina, South Carolina, Georgia, Tennessee, and Florida
Prior to Greg's current position he managed investments in federal and state Tax Credit Programs including the Low Income Housing, Historic Rehabilitation and New Markets. Bank of America is a leader in each of these programs, providing nearly $1 billion of annual investments.
Greg has also managed the relationships of the national community development organizations and financial intermediaries, including Enterprise Community Partners, NeighborWorks and Local Initiatives Support Corporation (LISC). From 1997 to 1999 Greg managed the Community Development Lending Team for the Baltimore/Washington market.
Prior to joining Community Development Banking, Greg worked in Bank of America Commercial Real Estate Banking Division, where his focus included lending on affordable housing projects. Greg has worked for Bank of America and its predecessor banks since 1984.
Greg received a Bachelors of Arts in Business Administration from Loyola College in Baltimore, Maryland and received a Masters of Business Administration from George Washington University in Washington, DC.


Bo Menkiti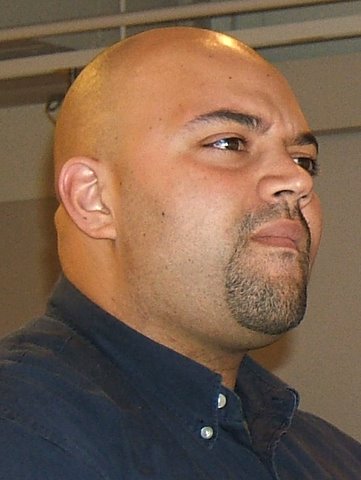 Bo is the Founder and CEO of The Menkiti Group, an organization focused on community development through the strategic development, management, and sale of real estate in emerging urban markets. The Menkiti Group consists of three companies that together are working to enhance the quality of life in Washington DC's urban neighborhoods. These companies include Menkiti Development, The Menkiti Group Real Estate Team, and Keller Williams Capital Properties.
Prior to founding the Menkiti Group, Bo served as the Chief Operating Officer of College Summit, a national non-profit dedicated to increasing the college enrollment rate of low-income students. Over a period of three years Bo oversaw the organization's 400% growth from a local organization into a multi-site national organization, serving over 4,000 students nationwide. College Summit has nearly doubled the college enrollment rates of the high school graduates it serves in communities around the country.
A cum laude graduate of Harvard University, Bo was awarded the Houston and Morland Awards for Public Service and Social Action, as well as the City of Cambridge's Mack Davis Award for the highest service to the Cambridge community. Bo has received numerous additional awards and distinctions including the National Association of Realtors' prestigious "30 under 30" award and the #3 ranking on Inc Magazines 30 coolest young entrepreneurs list. Bo currently serves on the boards of a number of non-profit organizations dedicated to uplifting youth and developing inner city neighborhoods.


Paul R. Mortensen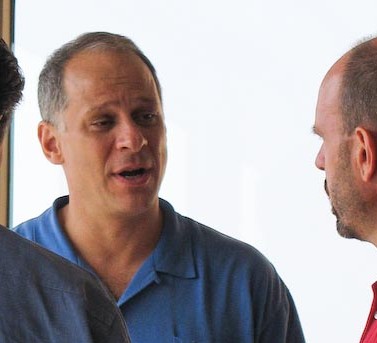 Mr. Mortensen RA, LEED-AP is an Associate Principal at Torti Gallas and Partners, Inc. and is an Architect and Urban Designer of significant talent and experience with a strong emphasis on Sustainable Architecture design in urban settings. His primary focus at Torti Gallas is on Master Planning and Urban Design of Residential and Mixed-Use Communities. He is Principal in Charge of the Crystal City, VA Master Planning project, and was Principal in Charge of the New Desire HOPE VI in New Orleans, LA and the Salishan HOPE VI in Tacoma, WA. Prior to commencing the Salishan project, he authored the Zero Impact Design Feasibility Study for the Tacoma revitalization funded by the Centennial Clean Water Fund Grant issued by the State of Washington Department of Ecology.
Prior to joining Torti Gallas, Mr. Mortensen was with the firm of Moule & Polyzoides Architects in Pasadena, CA where he worked on such diverse projects as the design and management of the Riverside Magnolia Corridor Master Plan Study in Riverside, California, the new Scripps College Athletic Center in Claremont, CA, and the Civano new town Master Plan in Tucson, AZ which has won numerous awards for its sustainable and low impact designs at both the neighborhood and building level. He has a Bachelor of Architecture Degree from the University of Notre Dame and a Master of Architecture and Urban Design Degree from Cornell University.


Andrew Ness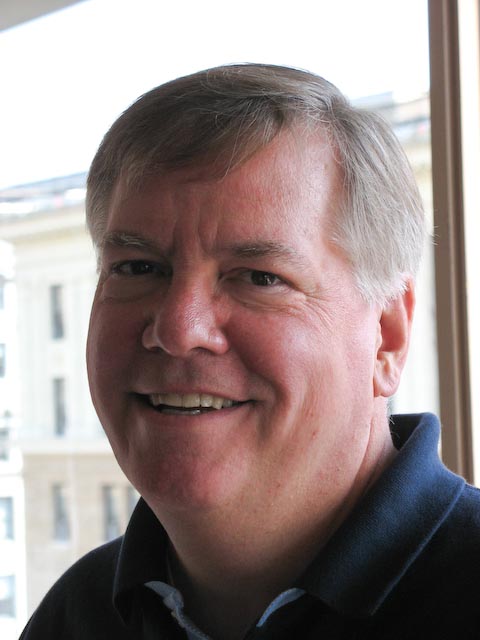 Andrew Ness is a Partner in the Washington, D.C. office of Thelen Reid Brown Raysman & Steiner LLP, a 600 attorney national law firm. Andy is the Managing Partner of the Washington Office and a member of the firm's Partnership Council. His law practice is focused on the legal issues arising in the engineering and construction industries, and he has played a key role in numerous large infrastructure projects in Europe, Asia, South America, and the United States.
Mr. Ness has been lead counsel on a wide variety of major construction and infrasturcture project disputes. He is widely recognized for his expertise in resolving complex disputes on complex projects, whether by way mediation or other alternative dispute resolution techniques, or by arbitration or litigation. He has handled many major cases in a wide variety or federal and state courts, and in both U.S. and international arbitrations. He is also active in drafting and negotiating contracts for a wide range of projects.
Andy has long been active in the environmental remediation field, representing engineering firms and others engaged in a wide variety of cleanup and restoration projects, including Superfund sites, petrochemical industry contamination, and radioactive waste handling and disposal sites associated with nuclear weapons production activities.
Mr. Ness is a member of the Governing Committee of the American Bar Association Forum on the Construction Industry, in which he has long been active. He speaks frequently on construction law topics and has authored numberous articles, papers, and book chapters on related issues.


Joe Sternlieb
Joe Sternlieb is Vice President for Acquisitions at EastBanc, a developer of high quality mixed use projects in the District of Columbia. Joe's focus at EastBanc is the acquisition of transit- and service-friendly urban properties. Prior to joining EastBanc Joe served for 10 years as the deputy director of the Downtown DC Business Improvement District where he oversaw economic development, transportation, physical improvements and homeless programs, and led initiatives such as the DC Circulator, DC Wayfinding Sign System, and Downtown Homeless Services Center. As the Staff Director of the D.C. Council's Committee on Economic Development in the mid 1990's Joe managed a range of legislative initiatives including creation of the Washington Convention Center Authority, the Verizon Center, Industrial Revenue Bond Forward Commitments, and Business Improvement Districts. Joe co-founded DC Vote, currently serves on the board of DCBIA, and has served on 10 other DC boards and commissions dealing with issues ranging from planning and economic development to special education. Joe is a graduate of Connecticut College and has a masters degree in city planning from M.I.T.


Jonathan R. Weinstein, Vice Chair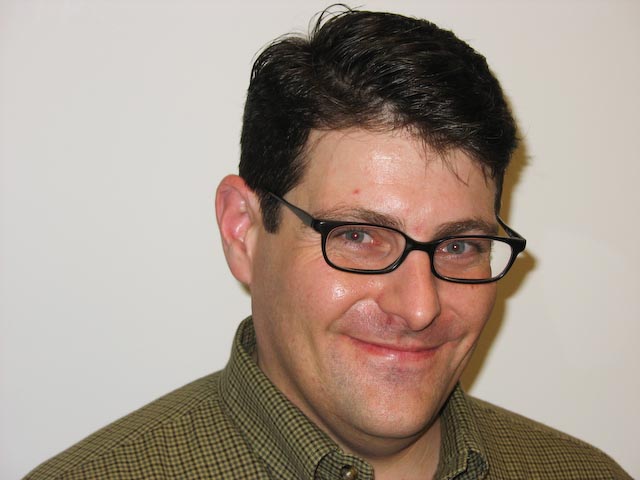 As Chief Operating Officer and Vice President for Planning at The Jair Lynch Companies (JLC), Mr. Weinstein leads the firm's urban planning practice and helps direct its efforts to revitalize underserved neighborhoods through projects that provide places and opportunities for residents to live, work, play and learn within the community. He has worked closely with potential GreenHOME partner organizations via JLC's HOPE VI master planning for the DC Housing Authority, capital program management for the DC Department of Parks and Recreation, facilities planning for several public charter schools and development of mixed-income housing, both as a developer and as an owner's representative. Mr. Weinstein is a graduate of Georgetown University's School of Foreign Service (BSFS, 1990) and of the University of California at Berkeley's Haas School of Business (MBA, 1998). He currently serves on Manna, Inc.'s leadership committee, on the board of the MidCity Business Association, and speaks regularly at Nonprofit Finance Fund seminars on facilities planning and development for nonprofits.
More Information